Luxury Accommodation Chiang Mai, Thailand
What are we about?
"Despite the goofy name there is nothing amateurish about Howie's HomeStay"
Conde Nast Traveler Hot List 2013
Yes, our name is a play on words, but what we offer is very serious — the most utter privacy humanly possible. We are unlike any other boutique hotel Chiang Mai luxury accommodation. You are our only guests. This assures you the most relaxing and indulgent vacation experience without having to deal with any other guests during your stay. Privacy is the mantra here!
My wife Jerri and I have traveled the world for work and leisure. We stay at wonderful hotels. What we offer here in our Chiang Mai Thailand accommodation is the result of what we think a truly five-star stay should be, of how we like to be treated and the comforts we most enjoy as guests wherever we travel.
I have lived in Thailand for 23 years and Jerri is Thai, so we add to that premise of privacy and luxury hospitality an authentic local experience quite frankly unlike anywhere else. We love the sound of our guests eating the delicious home cooked meals prepared by Jerri, and we offer a food experience not available in any other resort, hotel or restaurant, unless you order eight different dishes from the menu, at every meal. Even then you are not really sure what you have ordered or who cooked it. Here by contrast, you are welcome in our kitchen, anytime. We want our guests to experience all the delicate nuances, unexpected tastes and exotic flavors of homemade Thai food just as we cook for our friends and family.
We travel like you. All too often we find ourselves agonizing over which restaurant to eat at in a foreign land, then have to figure out how to get there, and back to the hotel. Too many decisions with too little information and not enough time to just enjoy the food. Here, we remove that pressure by offering you a thoughtful selection of our favorite local foods. As many days and nights as you stay with us, rest assured you shall never see the same fare a second time unless you crave it.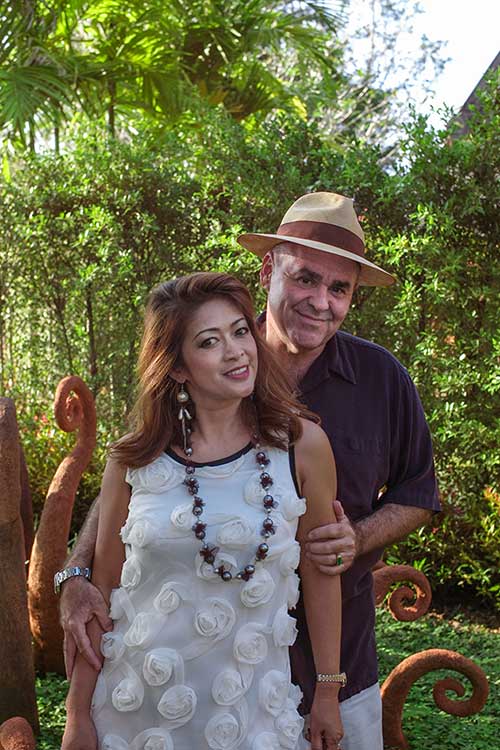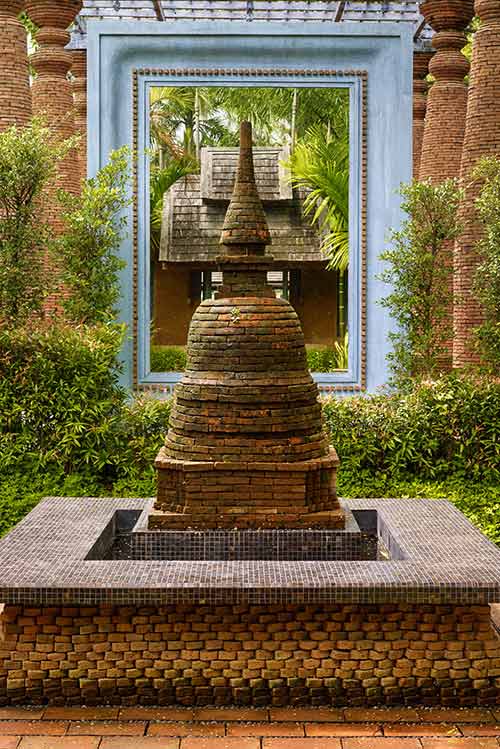 Having lived here for 23 years, we can and do tailor your excursions to the absolute best places, authentic local haunts not overrun with tourists, to bring you up close to the real Thailand, not just the sterilized, guide book versions of what foreigners think other foreigners ought to do.
Say you want to go elephant trekking, and you should, it's a singular Chiang Mai travel experience. We researched every one of the 25 places to choose from around here, selected our own short list of the best. Once we determine what you would like on your elephant excursion, be it hard core jungle trekking or a leisurely four legged stroll among the palm fronds, then we send you in exactly the right direction with the best operator.
If you eat like me, a visit the local food markets makes for some of Thailand's most edible memories. I always do this in every destination where we travel, as it exposes you to the real life of the people rather than some glossed over 'culture' some hotels think is what you should see.
Chiang Mai city tours can also be seriously wonderful, at least ours definitely are – taking you to explore our Chinatown and the bountiful tropical flower markets among our other favorite stops. Beyond its image as the starting off point for hill tribes and elephants, Chiang Mai is actually a wonderful place best enjoyed for at least 3-4 nights as there is so much to see and do!
We do hope you'll leave some time to enjoy the exceptional Chiang Mai accommodation that is Howie's HomeStay — the Thai spa services in your own home, swimming in your pool or just chilling out, eating and relaxing under the sun by your sparkling swimming pool, a freshly concocted tropical cocktail in hand.
This life can't be beat!