Our Chiang Mai Luxury Villa Is All Yours To Discover
Imagine waking up in your own private Chiang Mai luxury villa. Tucked away within the lush landscape of the Mae Rim Valley, you'll have the entire place to yourself – not another guest in sight. Enjoy the peace and serenity of this exclusive sanctuary in the mountains of Northern Thailand, where elevated service, delicious dining, and splendid amenities await.
Your hosts Howie and Jerri welcome one booking at a time, inviting you to make this your own private luxury resort. Here you'll discover a memorable escape, unparalleled by any other luxury hotel in Chiang Mai, Thailand.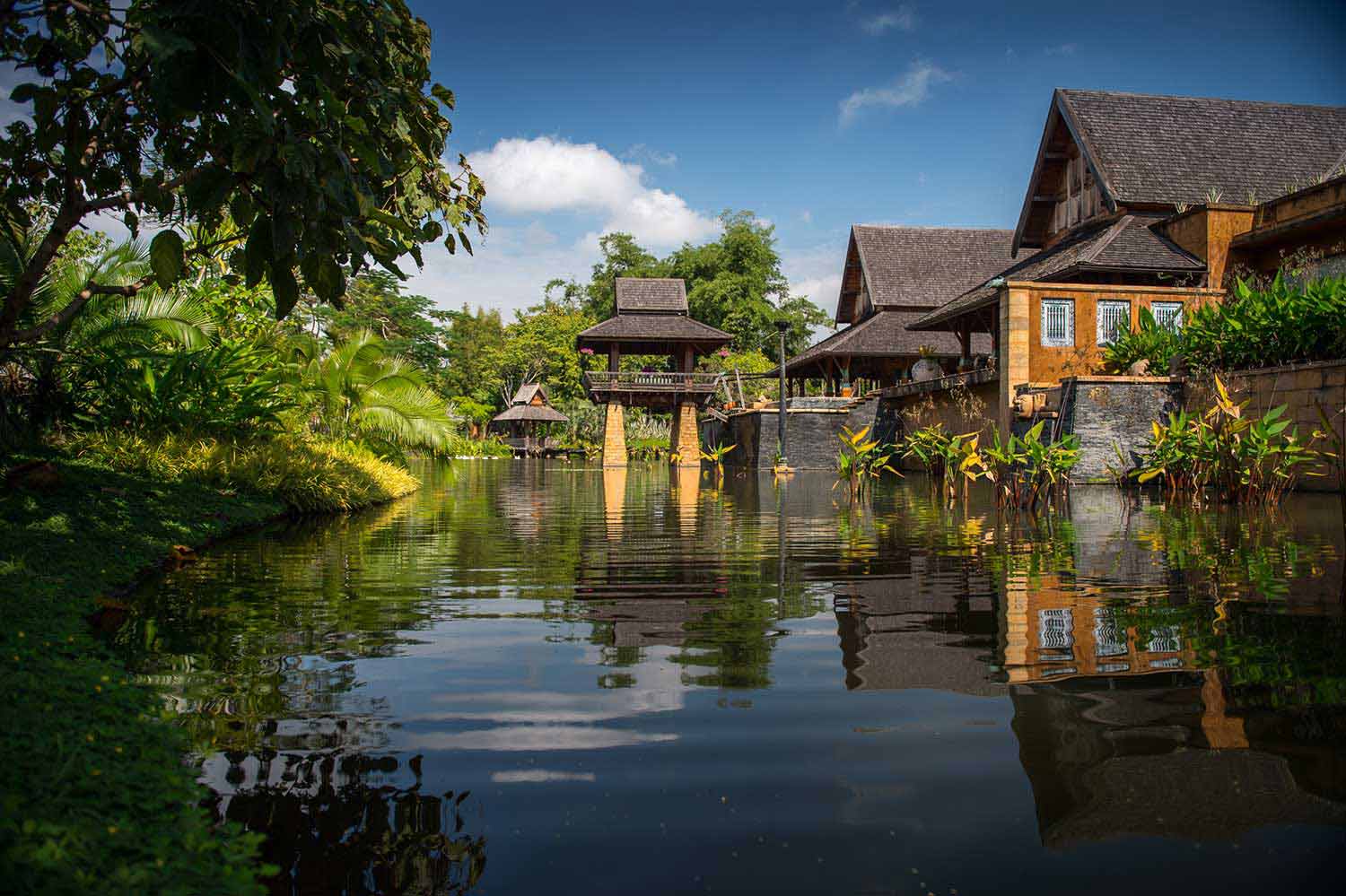 All Inclusive – And All To Yourself, Always
Everything you need and then some, uniquely tailored to you and your needs. Whether it's just the two of you or the whole family, book our private Thailand all inclusive resort and enjoy authentic, home-cooked Thai cuisine, traveler transfers, impeccable service, and more bespoke experiences.
Imagine having your own private villa in Chiang Mai, all to yourself.
Exceptional Boutique Chiang Mai Residences
Let our Thai-Balinese dream house be your home away from home. This Chiang Mai luxury villa offers a reimagined approach to Thailand boutique hotels, with its award winning architecture and curated collection of treasured artifacts from across Southeast Asia.
No special detail is too small, from the 500 thread-count sheets and hand-crafted teak furniture to stately, carved pillars and soaring, 8-meter ceilings. Each residential-style pavilion offers the utmost privacy and luxury for discerning travelers – groups, families and couples alike.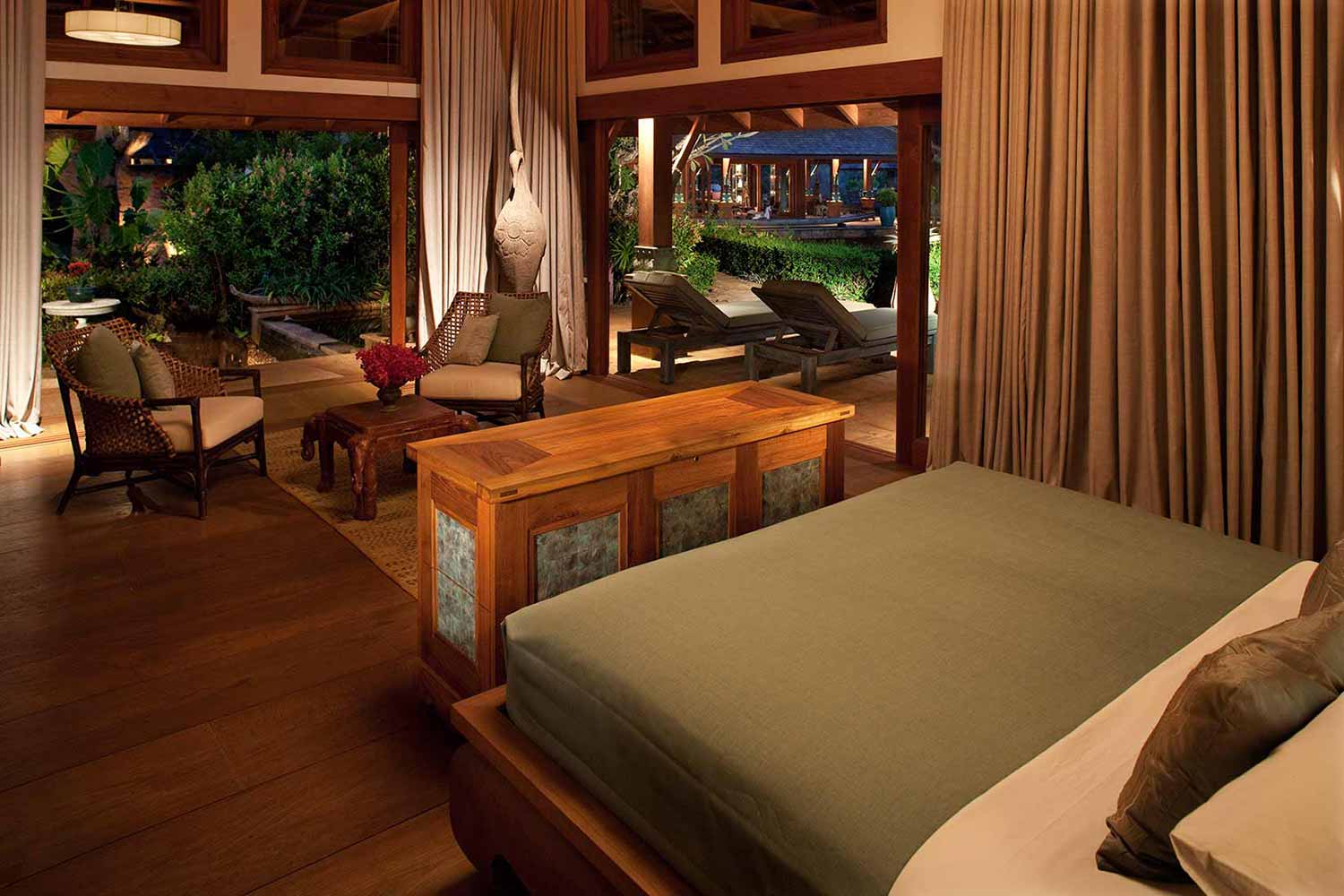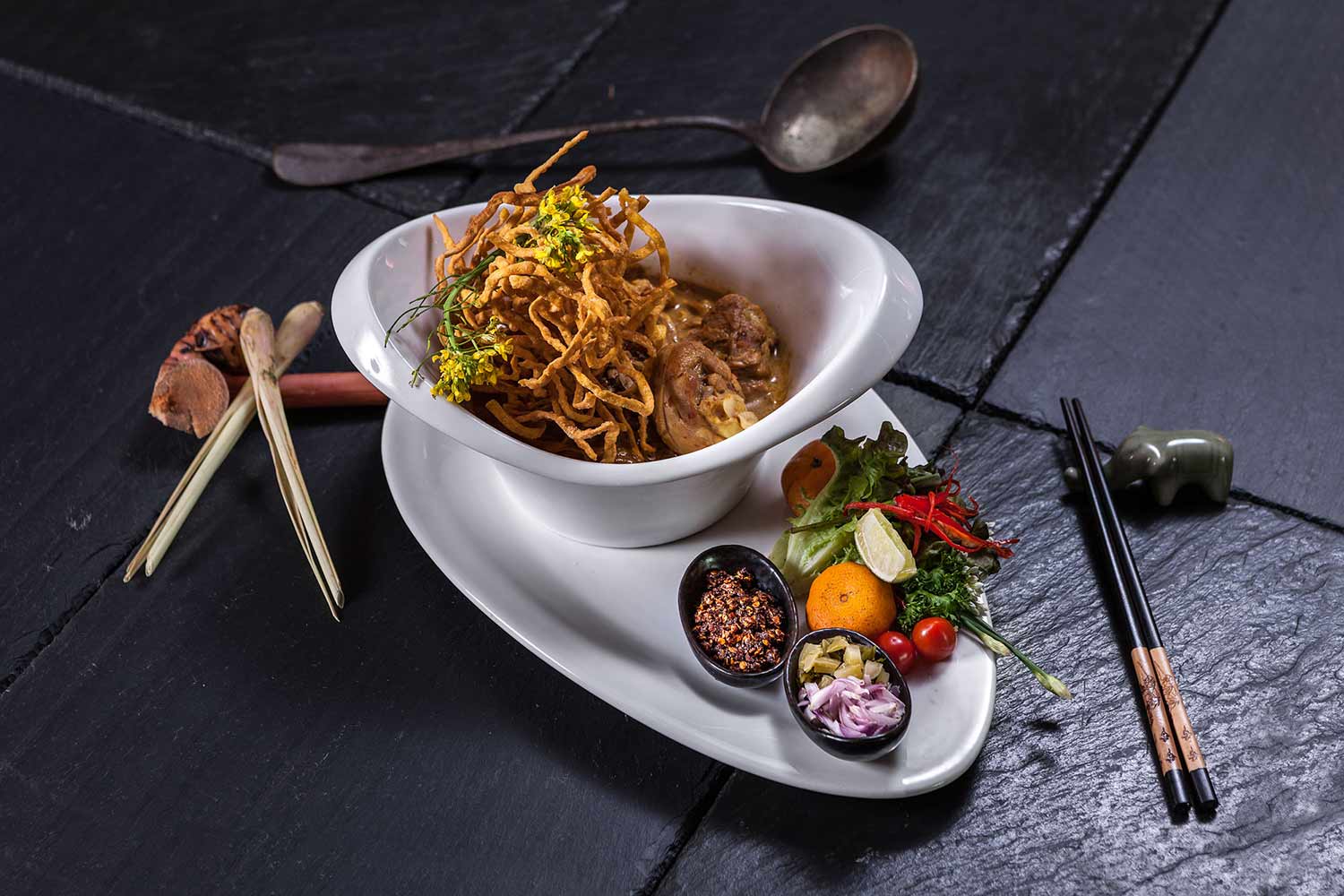 5 Star Luxury Hotel Chiang Mai Dining Experiences
Included with every booking, our dining experience rivals any five star resort in Chiang Mai. Guests rave about our fresh and flavorful home-cooked meals, served daily and made with incredible passion by Jerri.
Pull up a seat at the table to enjoy Jerri's authentic Thai curries and traditional family recipes you won't find at any other luxury hotels.
Explore Your Chiang Mai Thailand Resort Facilities
Our home's exclusive amenities are yours to enjoy. Surrounded by the serene, rolling hills of Mae Rim Valley, your Chiang Mai luxury hotel is still only a short trip to the center of the Old City. Take a dip in the villa's private pool, admire the misty mountain views, or let us arrange guided tours like bazaar shopping trips and excursions into Doi Suthep-Poi National Park.