Your own Private Luxury Hotel in Chiang Mai, Thailand
Imagine having this whole Private Luxury Hotel in Chiang Mai, Thailand all to yourselves!
We accept ONLY one booking at a time…Yours! This guarantees you & your guests will have the ENTIRE property 100% to yourselves throughout your stay. NO OTHER GUESTS, EVER.
Our one-of-a-kind totally private boutique hotel is entirely yours, whether you are a couple, family or group of friends. Our ALL-INCLUSIVE RATES provide 3 daily home cooked meals, airport transfers, mini bar and much more customized to your party. No hidden costs, so you can just enjoy, it's all included!
An ode to Thailand's ancient Lanna Kingdom, Howie's HomeStay is our Thai-Balinese dream house filled with a museum's worth of Asian artifacts and valuable antiques.
Every day you will wake up in your private Thai pavilion with its 8m-high vaulted ceiling on 500-thread count sheets. Look out the floor to ceiling windows to soak in the serenity of these lush Himalayan foothills just beyond our alluring infinity pool. These are your magnificent surroundings here at your own private luxury Chiang Mai villa.
Our goal was to redefine the private boutique hotel concept. Everything about this luxury boutique hotel represents a higher level of indulgence than you can find anywhere else. Impeccable service, lavish palm shaded gardens and award winning architecture. To that we add our delicious, homemade Thai meals that are world-renowned and ALL-INCLUSIVE.
An exclusive sanctuary of incomparable tranquility serenity and astonishing beauty, let us invite you to make this your own private Thai villa and holiday resort, to relax in the utmost privacy simply unavailable in other Chiang Mai luxury hotels!
FOOD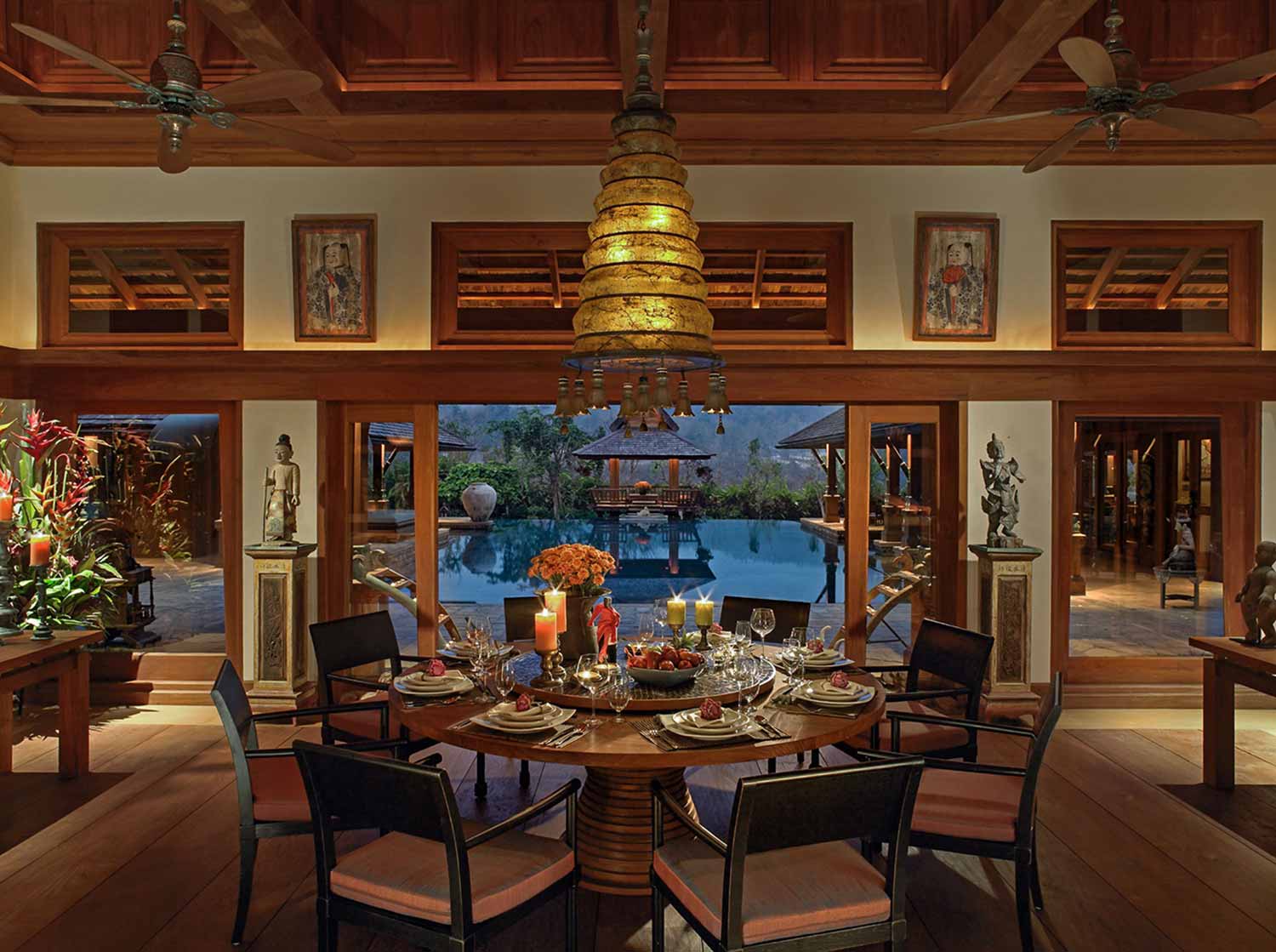 Jerri prepares her Thai curries and other traditional Thai recipes with incredible passion. Her mastery of dishes started as a child, cooking with her mom. Here at Howie's HomeStay
5 star luxury resort
our motto is simple: "Eat a lot. Diet when you go Home"